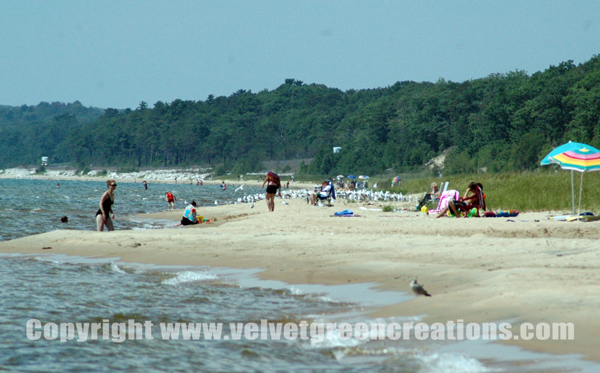 Munising Beaches
Munising has several beautiful beaches to enjoy with family and friends. Here visitors enjoy swimming, views of the Pictured Rocks, relaxing and sun bathing. Shown here is the well known Miner's Beach located within 20 minutes of the Sunset Motel on the Bay & Vacation Homes.

Alger Underwater Diving Preserve
Area visitors also enjoy the Alger Underwater Diving Preserve that is located on the southern shore of Lake Superior. This is one of the greatest diving areas in the Upper Peninsula. Experience sea caves, interpretive trails along with shipwrecks.

The Seney Wildlife Refuge
The Seney Wildlife Refuge is located 45 minutes away from Munising. It was established in 1935 and covers more than 95,000 acres. Birds, deer, moose, eagles, sand-hill cranes, swans, loons and ducks are just some of the wildlife that will amaze viewers as they hike, bike, walk, drive or canoe through the refuge.