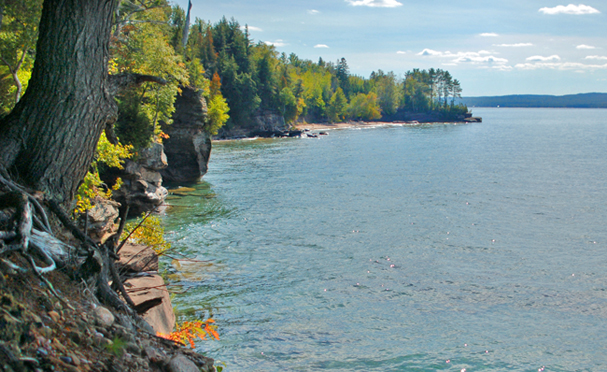 Sunset Motel on the Bay & Vacation Homes
"Sit Back, Relax & Enjoy the View!"

Grand Island National Recreational Area of Munising, Michigan
Sunset Motel on the Bay & Vacation Homes in Munising, MI is located within 10 minutes of Grand Island. This island is part of the National Recreational Area that lies within the US Forest Service. It is also part of the Hiawatha National Forest. It consists of 13,500 acres and has 35 miles of shoreline. Grand Island is the perfect place to spend a day biking and hiking. Breathtaking view, sandy beaches, cultural sites, deep hard woods, and inland lakes make it a unique and secluded destination.

Grand Island's earliest residents were the Ojibwa & Chippewa people, with artifacts dating as far back as 3,300 years. Grand Island was known to the Native Chippewa as "Kitchi Miniss", meaning "great island."